Your partners
in digital commerce
MyWebTeam design and build eCommerce solutions for Brands across Australia. We provide the strategy, development and platform solutions to help your business grow
eCommerce Solutions
BigCommerce Solutions
MyWebTeam are BigCommerce Certified Partners, with experience in both BigCommerce Standard, Enterprise and B2B
The world's fastest growing SAAS eCommerce platform
Robust Security full PCI DSS 3.2 compliance, providing you and your customer peace of mind
Reduced TCO for your business and lower operating costs in running your online store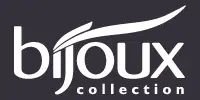 WordPress
The leading Content Management System Platform
WordPress has become the defacto standard in Content Management Systems, with over 40% of all websites using WordPress.
MyWebTeam provide a range WordPress solutions using our core range of customisations and plugins, to extend WordPress into your essential online marketing and website management toolkit.
Create beautiful websites
Functionality you need with thousands of plugins available for basic eCommerce, and members only functionality
Get SEO optimised with greater control over your content and marketing
Other Services
Hosting
MyWebTeam offers premium shared hosting services as well as managed Enterprise infrastructure to cater to just about any business venture.
App Development
We create fully customised Internet, eCommerce and Intranet applications that are built specifically for your business needs.
Online Marketing
MyWebTeam partners with some of the biggest names in eCommerce strategy, SEO, SEM and social online marketing.
Project Mgmt
Delivering services to software companies needing assistance in working with in-house or external development teams.
Why Choose Us
Small Team
Big Results
The small team that delivers big results to hundreds of business of all shapes and sizes across Australia and New Zealand.
Experience and Trust
With over 23 years of experience in the web and IT industry, businesses rely on MyWebTeam to deliver on their core business needs.
Local Australian Business
We are a local Australian business, employing local staff and providing quality services to customers Across Australia.